Back to School
I would like to take this opportunity to welcome all of our new families and all of our returning families! We have a wonderful year planned for our students and their families. Please take every opportunity to get involved! Your children grow so quickly and benefit from your involvement. May God continue to bless our school as we enter into our 169th school year!
Serving Jesus and His people,
Michele Gapski
Walk - A - Thon 2019
If you are looking to support the efforts of our school walk-a-thon through a donation, you can pledge a student directly or contact the school office at (586)777-6300 or school@stpeterslutheranchurch.net.
Scholastic Book Fair
Look for more information about our Book Fair on September 25th-27th
Grandparents Day
We are excited to welcome our grandparents to be a part of our school day on Friday, September 27th!
New and Exciting things are happening at St. PEter's!
Highlights of Lutheran Schools Week 2019
Learning about Jesus in our work and our play!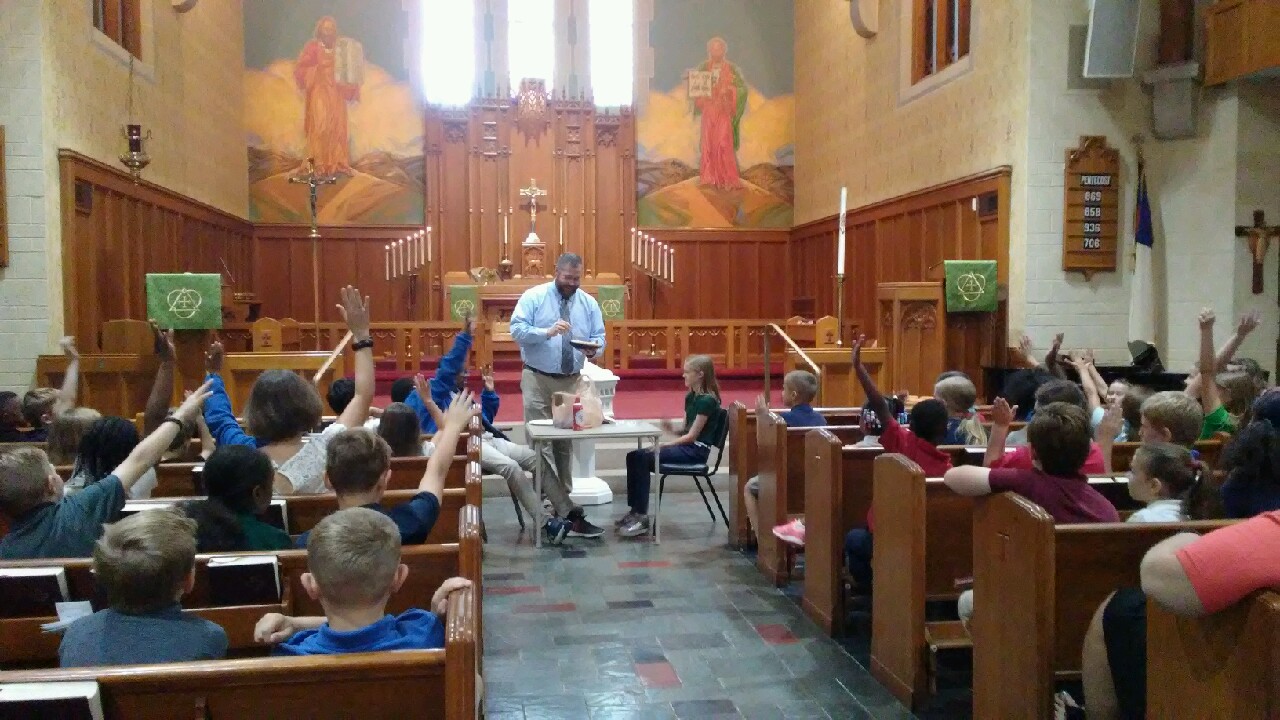 Parent Teacher League
If you are interested in helping out with the fun events planned by the P.T.L. you are welcome to attend a monthly meeting on the first Monday of each month at 5:30pm. Hope you can join us!
Theme verse for
2019-2020
Thy word is a lamp to my feet and a light to my path.
psalm 119:105