Another year is in the books! Another year of blessings and grace have been bestowed on us at St. Peter's! We treasure the time we have spent with your children this year! Each member of our faculty prays for your children and your family throughout the summer months. We look forward to seeing new and familiar faces when we join together again in August! Enjoy your time with your family and with your friends during the more relaxed pace of summer and make some wonderful memories. May God continue to richly bless and keep you safe in His love!
Serving Jesus and His people,
Mrs. Gapski
2019 8th Grade Class Verse -
Do not fear, for I have redeemed you; I have summoned you by name; you are mine.
Isaiah 43:1b
New and Exciting things are happening at St. PEter's!
Highlights of Lutheran Schools Week 2019
Learning about Jesus in our work and our play!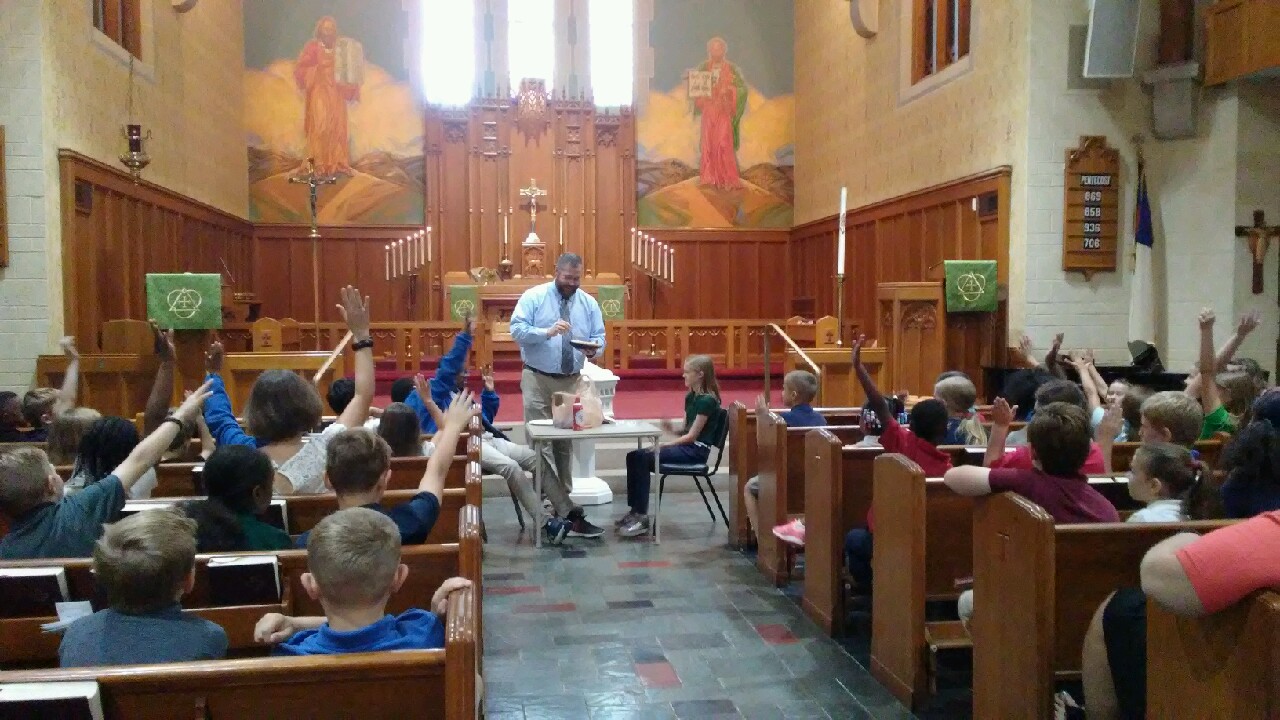 Parent Teacher League
If you are interested in helping out with the fun events planned by the P.T.L. you are welcome to attend a monthly meeting on the first Monday of each month at 6:00pm. Hope you can join us!
Theme verse for
2018-2019
Go into all the world and proclaim the gospel to the whole creation. Mark 16:15